Written by: Janice Rudkowski
It wasn't until I was an undergraduate student at Ryerson University that I realized there was this whole other world of business-to-business interactions out there.

My first exposure to this world happened while working as a sales associate at Bretton's Department Store in tony Yorkville. Sales Representatives from fashion brands like Jones New York and Ellen Tracy would give us product knowledge seminars on their collections so that we were better equipped to sell their clothing and accessories on the sales floor. I was trained on the newest colourways, fabrications, cuts and details that were unique to their respective brands. And, I have to say that those product knowledge seminars really worked. I had so much more to share with our shoppers about the clothing. The product knowledge sessions were of course driven by the goals of increased sales, but the product knowledge sessions themselves were a result of brand marketing at its finest.
As consumers, we're much more cognizant of the business-to-consumer relationship – since we're confronted as shoppers and viewers of advertising every day. But it's not until we put on our "employee" or "work" hat, that the B2B world emerges and becomes more top of mind for us.
B2B brand marketing has never really had the same glamour and big budgets of the consumer marketing world. As a result, many B2B organizations continue to take the tried and true sales-centric approach, yet others believe that automating marketing (otherwise known as lead generation) negates the need for brand planning and strategy. This is a mistake, because B2B brands hold a huge reservoir of untapped wealth and equity. Properly building your B2B brand requires thought, leveraging insights, thoroughly understanding your target and building a multi-faceted strategy – neither of which can be achieved through sales plans and lead generation alone.
If you have recently started looking at your B2B business through a brand lens, and want to build a B2B marketing strategy but really don't know where to start, let me guide you through 8 steps to get you started, along with the questions you need to start pondering:

Step 1 – Establish your brand goals. What measurable goals do you want to achieve this year? Next year? In 5 years? Think about market share, sales revenues, conversion rates, customer satisfaction rates, referrals and any other measurable goals that are important to your company's success.
Step 2 – Identify your core and secondary target audiences. Who will buy 70-80% of your products/services? That's your bullseye target. And, who will purchase the other 20-30%? That's your secondary target. Document everything you know about your bullseye target from: What is their decision making power? What are their purchasing habits? What are their internal company goals? What makes their industry unique? What are their current struggles or successes?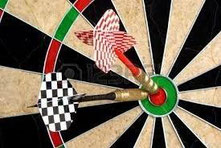 Step 3 – Create a brand personality. Your brand represents something to the companies that use your products and services. Does your brand fulfill functional or emotional goals? Is your brand premium or practical? Is it innovative or traditional? Give your brand a personality and think about what it would say or do – and once you discover this don't make it say or do things that are out of character.

Step 4 – Document your brand's value proposition. Think about why your customers buy your products or services. Why do they care? What need does your product/service fulfill? This exercise of identifying and documenting its value proposition (and moving beyond just features and benefits) will help you to pinpoint those strategies and activities that will further build and grow your brand.

Step 5 – Map out your competition and decide where you want to be by using a perceptual map. Decide on your x and y axis, and then plot your competition according to how you believe they are perceived in the industry. Spend some time determining how your key competitors are positioned. Determine your industry's competitive map and position your organization along with your direct and indirect competitors on this map to fully understand where you are currently positioned (vs. your key competitors) and where you want to be in the next year or two.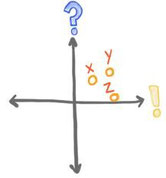 Step 6 – Develop your key brand strategies. These strategies need to relate directly to your marketing and brand goals. For example if your goal is to be a thought leader in cloud based computing then your strategies will likely include establishing a leadership presence in online and offline discussions on the topic. Your strategies explain how you will achieve your goals.

Step 7 – Carefully select your marketing channels and related activities. Many marketing strategies forget to document activities or they'll leave this part to the most junior person on the team. Don't fall into this trap; the activities that you select are just as important as the strategies you develop. Your activities must directly link to your strategies. And, make sure you have a good mix of online and in-person activities to build your brand. So, for example to address the strategy of establishing an online and offline leadership presence, select activities like developing a B2B blog on cloud computing or being a keynote speaker at a relevant conference. Your activities must explain how you're going to execute your strategies.

Step 8 – Document your key brand messages. These messages are invaluable assets since they can be repurposed across several activities to bring consistency to all of your brand activities. Writing out some key brand messages and including them in this document is a key step in ensuring your B2B marketing strategy will be effectively brought to life. No point in stopping at the activities step. Keep thinking about how you want your brand to be perceived in each marketing channel you've identified.

While Brettons Department Store may have shuttered their retail doors many years ago, fashion brands like Jones New York and Ellen Tracy continue to evolve and live on, and the lessons that I learned from them on how to build strong brands remains. I hope these 8 steps provide you with a good starting point to better manage your B2B brand's equity and build its value.